Wednesday, May 30, 2018 - 13:00
paragraphs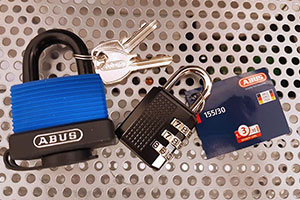 To be in with a chance of winning two top-quality padlocks, enter our competition in conjunction with Nothing But Padlocks.
The two padlocks, Abus 701B/45 – a brass, double-bolted padlock with a sealed lock body – and the smaller Abus 155/30, with combination for keyless entry, will be given away to one lucky reader.
Jonathan Low-Hang from Nothing But Padlocks tells Garden Trade Specialist about why every garden centre needs to use AND stock top-quality locks.
Wednesday, April 25, 2018 - 11:53
paragraphs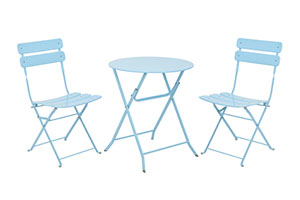 Enter our competition to be in with the chance of winning an Ashford bistro garden furniture set in duck egg blue from Wyevale Garden Centres. The set is worth £70 and includes a table and two chairs, which are ideal for when you want to enjoy your morning coffee out in the garden or catch up with a friend on a summer afternoon. Because the furniture comes in a beautiful duck egg blue, it will also do a great job of bringing an extra dash of colour and style to your garden.
Wednesday, December 6, 2017 - 09:06
paragraphs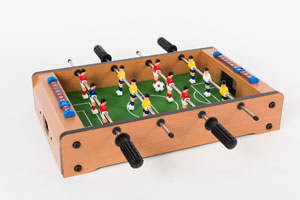 Garden Trade Specialist has teamed up with Haskins Garden Centre to offer this Wooden Tabletop Football Game (£24.99) – perfect for bringing children together, getting them away from digital toys and back to basics! It's also the ideal game to bring adults together, inspire a bit of fun and games and light-hearted competitive spirit.
Christmas is now an established and integral part of the garden centre offering, providing significant sales in the second half of the year. The popular garden centre group anticipates welcoming 1 million visitors to its four centres across a three month lead up to Christmas. Across all four centres, Christmas gifts, decorations and trees equate to 7.35% of the overall yearly sales (excluding the restaurant). 
Tuesday, April 19, 2022 - 15:03
paragraphs
Tuesday, November 23, 2021 - 12:30
paragraphs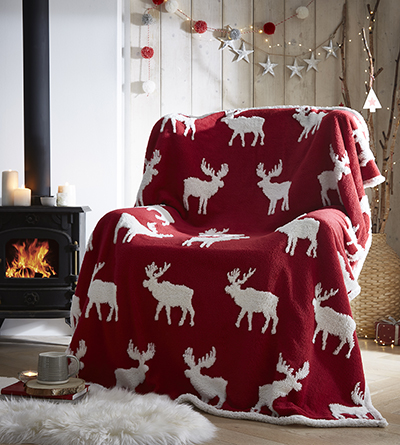 With Christmas fast approaching we're giving readers of the Garden Trade Specialist an exclusive opportunity to WIN Portfolio Home's super soft, warm & cosy fleece throw worth £29.99 (RRP)!
The Moose fleece throw not only offers a stunning elegant design of white moose's on a traditional red background, it's also made to keep you warm and cosy on these cold winter nights with a lined Sherpa fleece reverse. 
Portfolio Home is an award-winning, trusted supplier to Garden Centres – diversifying their home & gift departments with affordable indoor living home textiles including throws, cushions and more.
Wednesday, August 11, 2021 - 14:21
paragraphs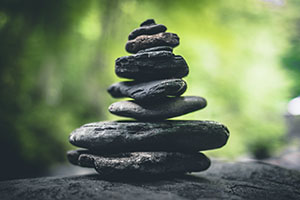 The LANDSCAPE Show is collaborating with MIND Birmingham and the London College of Garden Design to introduce a new 'Wellness Community Garden" competition at their trade event this year.
The LANDSCAPE Show is looking for entrants to design a wellness community garden that demonstrates the ability of gardens to promote well-being and recovery, especially supporting and challenging the stigma of mental distress. Over the past 18 months in particular we have all heard how outdoor space and physical exercise is so important to our well-being and mental health. The designs will aim to demonstrate how communities can come together to achieve this through a garden.
Wednesday, November 20, 2019 - 11:17
paragraphs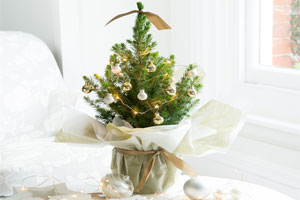 As Christmas is approaching faster than we think we are always looking for new creative ways to decorate pour homes a mini Christmas tree is perfect for decorating small rooms, or corners and alcoves of living spaces that are in need of some festive decor.
Wednesday, September 18, 2019 - 09:47
paragraphs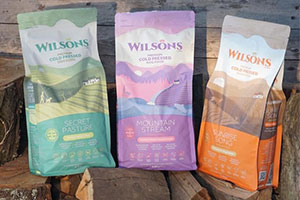 If you're looking to stock a more nutritional option for pets than regular food, then the Wilsons Pet Food Cold Pressed range is exactly that – because the lower temperatures used in the manufacturing process mean more of the food's nutrients are retained within the food than regular kibble which is cooked at much higher temperatures. 
Digestion is also aided as the dry food produced using the Cold Press process has a greater bulk density meaning less is fed by volume – it therefore breaks down quicker in the stomach helping to prevent bloating.
Wednesday, August 14, 2019 - 16:05
paragraphs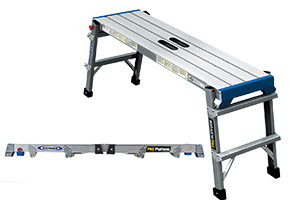 Never worry about tackling those unruly hedges or getting to those hard to reach places in your garden again thanks to WernerCo's new work platform and we're giving TWO lucky readers the chance to win their very own.
The 79025 Aluminium Werner PRO Platform is lightweight and slim for easy storage in garages and sheds and features a load capacity of 150kg. The PRO platform has a height of 0.51m, which allows you to work up to around 2.25m – ideal for those 'just' out of reach areas in your garden. Visit www.wernerco.com/eu for more information.