Wednesday, December 6, 2017 - 09:06
Garden Trade Specialist has teamed up with Haskins Garden Centre to offer this Wooden Tabletop Football Game (£24.99) – perfect for bringing children together, getting them away from digital toys and back to basics! It's also the ideal game to bring adults together, inspire a bit of fun and games and light-hearted competitive spirit.
Christmas is now an established and integral part of the garden centre offering, providing significant sales in the second half of the year. The popular garden centre group anticipates welcoming 1 million visitors to its four centres across a three month lead up to Christmas. Across all four centres, Christmas gifts, decorations and trees equate to 7.35% of the overall yearly sales (excluding the restaurant). 
Haskins is trialling a much larger Christmas department at its West End centre this year, to see if by expanding the area, giving more space to theatre and experience it will grow sales opportunities. The West End department has a market square theme showcasing miniature villages to give a Christmas market feel. If this is successful for Haskins, it will become the footprint for the other centres next year.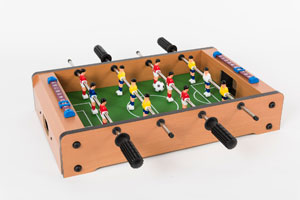 Christmas starts for Haskins one year in advance, so the team are already hard at work planning for Christmas 2018. For Haskins, Christmas is just as much about fashion as it is tradition. The buying team start with looking at upcoming colours and trends and then plan five different colour decorating themes for the year ahead. Last year the team visited Milan for inspiration and tips on decorating the trees in a spectacular way.
Haskins is a family owned group of four garden centres in the South of England; one in Dorset, one in Hampshire and two in West Sussex.
Please note this competition has now ended  - To win, click here Rafflecopter giveaway
Haskins Garden Centre Ferndown
Longham, Ferndown,
Dorset BH22 9DG
Tel: 01202 591919
Haskins Garden Centre Roundstone
Roundstone Bypass, Angmering,
West Sussex BN16 4BD
Tel: 01903 777666
Haskins Garden Centre Snowhill
Snowhill Lane, Copthorne,
West Sussex RH10 3EY
Tel: 01342 712545
Haskins Garden Centre West End
Mansbridge Road, Gaters Hill, West End,
Southampton SO18 3HW
Tel: 02380 472324
Head Office
Haskins Garden Centres Limited
Head Office Building, Longham, Ferndown,
Dorset BH22 9DJ
Tel: 01202 593355