Thursday, May 30, 2019 - 15:04
paragraphs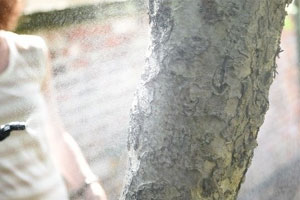 Trees are a majestic and beautiful feature in the garden but when wood boring pests take over, the damage they leave behind can be devastating.
Nemasys Fruit & Veg protection is the best way to protect trees as it controls a variety of pests including; carrot and cabbage root fly, cutworms, onion fly, sciarid fly, caterpillars, gooseberry sawfly, thrips, shore fly and codling moth.
The solution is an organic, child and pet-friendly solution that contains a mix of nematode species - these are naturally occurring microscopic worms that act as a natural pest control. 
Gavin Wood, business development and key account manager for nematodes, gives advice to gardeners on how to apply nematodes on trees.