Monday, September 14, 2020 - 12:26
UK homeowners have become increasingly concerned about the appearance of their garden — with the garden products industry expected to be worth £5 billion. Here, Nick Cowley, managing director at exterior cladding and outdoor living product Endurawood, runs through the key considerations when revitalising your outdoor space. 
Renovation over relocation has become a favoured option for many UK homeowners in recent years, with many opting to invest in their current properties and improve instead of move.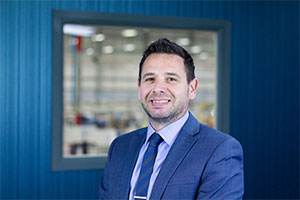 Property upgrades don't always involve the interior of the home, with research from Post Office Money revealing that landscaping a garden could increase the value of a property by 77 per cent. However, while not all homeowners will update their garden with the aim to increase value, upgrading the outdoor living space can be just as important as renovating a kitchen or living room. 
Fencing
The perils of winter often mean that garden owners need to conduct a number of maintenance tasks before the colder weather approaches. Typically made from wooden panels, fences are an essential feature in gardens for the security and privacy they provide. Fences also offer a sense of detachment as they close the garden off from neighbours, creating a private haven for the homeowner.  
However, wooden panels cannot always withstand harsh weather conditions. We only have to reflect on the likes of Storm Dennis and Storm Ciara that have wreaked havoc across the UK and caused significant damage to properties and gardens. For those with large or longer gardens, replacing an entire row of broken fence panels can be a costly consequence of the UK's turbulent climate. 
Alternative materials such as aluminium, which has a higher durability compared to wooden panels, will ensure the fence remains standing all year round. 
Decking 
Decking became popular in the 1990s and is still desired in gardens now for a number of reasons, including the fact that decking requires little upkeep and does not create mess, unlike a grass lawn.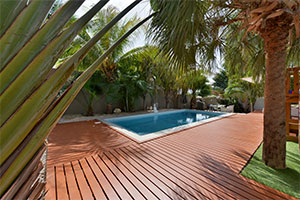 Furthermore, with UK gardens becoming smaller, decking can create the idea of more space when the garden size is limited. This is beneficial for smaller houses that rely on their garden for valuable extra space for work and leisure activities. 
While decking is highly desired in UK gardens, one of the biggest challenges is its susceptibility to warping in hot temperatures. This becomes likely in the summer, which can cause issues if panels need to be fixed or replaced. Plus, a distorted panel could pose health and safety risks.
Aluminium, on the other hand, is resistant to warping. This makes it an ideal material for decking as it requires minimal maintenance. Wooden decking often demands annual maintenance in order to keep its colour, and staining the decking is a yearly task for many garden enthusiasts. With aluminium decking, homeowners can benefit from the aesthetic of a traditional woodgrain finish, but without the hassle of keeping it looking fresh. 
Pergolas 
The garden isn't only for secluded relaxation, and many homeowners consider the space as a social hub and venue for numerous celebrations during the warmer months. Pergolas are decorative structures made from four wooden beams, which are commonly used for social outdoor seating and entertainment areas. A pergola can also be used as a walkway to enhance the aesthetic of a garden, or as a space of respite for a family home, away from the chaos of a children's play area.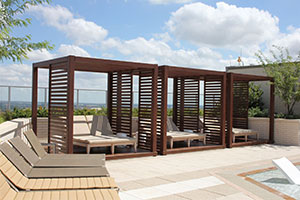 These structures are also an easy way to add individuality to a garden and have the potential to increase the value of a property by 20 per cent. Not only ideal for warmer months, shaded pergolas can also be used in the colder months to provide shelter from weather conditions. 
While pergolas are designed to be sturdy, it's important that they are made from a strong material to avoid collapsing and causing injury. Endurawood is ideal for outdoor living products including pergolas, fencing and decking, as it is made from strong, lightweight aluminium. This means it is tougher than wood and is easier to install. In addition, Endurawood is available in a variety of natural wood shades, suitable for a range of garden styles.  
The addition of fencing, decking and pergolas has the ability to enhance the appearance of a an outdoor living area, creating space, privacy and, in some cases, increased property value. But wood is not always the most reliable material. Using wood-coated aluminium means that your garden can be enjoyed, whatever the weather.