Friday, April 26, 2019 - 13:33
paragraphs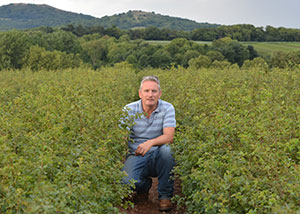 ONE OF THE UK's leading commercial nurseries based in Hereford recently (April, 2019) had its UK Sourced & Grown Assurance Scheme (UKSG) application renewed.
Wyevale Nurseries applied for inclusion in the joint Woodland Trust and Grown in Britain scheme and will be able to offer those trees for sale under a verified UK Sourced and Grown label. 
Chris King, Assistant Production Manager at Wyevale Nurseries' Transplants Division, explained: "The scheme guarantees our buyers that trees in our stock marked with the UKSG badge are raised from seeds sourced only from the UK and grown in the UK for their entire lifespan. 
"Being part of the scheme allows our customers to come to us and source full traceable UK provenance stock. This is particularly important in not only sustaining our own business but reducing the requirements for imports, by creating more demand for UK provenance stock.
"This reduction in imports supports our industry, while minimising the risk from foreign pest and diseases, which can have a devastating impact on our landscape.