Thursday, April 25, 2019 - 10:48
paragraphs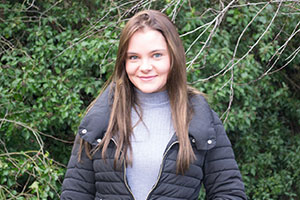 HARRIET ANDREWS from May Hill in Gloucestershire has recently (April, 2019) joined one of the largest, family-run wholesale nurseries in the UK as a Sales Trainee.
Nineteen-year-old Harriet is currently developing her knowledge of the stock at Wyevale Nurseries and is working on sales related tasks within the cash and carry team. 
Harriet said: "I am delighted to have joined Wyevale Nurseries as a Sales Trainee. I know I have a lot to learn and I'm very eager and excited about this opportunity.
"Prior to my role at Wyevale Nurseries, I worked at Fleurie Nursery in Chichester as a stock control and sales support assistant. I also attended Pershore College and gained a Level 3 extended diploma in Horticulture."