Monday, April 1, 2019 - 10:09
paragraphs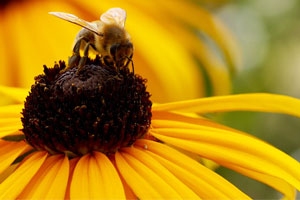 Haskins in Ferndown has teamed up with Dorset Wildlife Trust to help protect Dorset's precious wildlife. As a new supporter of the charity, Haskins will help promote a sustainable future for Dorset's wildlife and people.
As part of its partnership, Haskins will be supporting Dorset Wildlife Trust's ongoing campaign, 'Get Dorset Buzzing.' The charity's campaign aims to encourage gardeners to make their garden a haven for wildlife, which is a perfect fit for Haskins Garden Centre as the centre also strives to inspire people to protect the wildlife in their garden.
Haskins in Ferndown has signed up to be one of the selected venues for Dorset Wildlife Trust's Facebook Live roadshow, promoting 'Get Dorset Buzzing.' Selected members of staff at Haskins will be interviewed as part of the charity's live Q&A session, aiming to create positive outcomes for garden wildlife.