Monday, March 18, 2019 - 14:12
paragraphs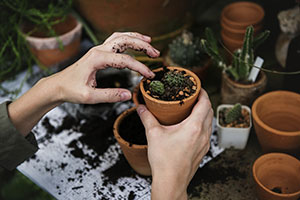 Marie Kondo has taken the world by storm. From best-selling book to Netflix Queen of Clean, the tidying expert's unique method to decluttering has transformed people's living spaces from a messy place that doesn't "spark joy" into areas of serenity and calmness. 
As summer creeps up and BBQs and garden parties are impending, we want our outdoor areas to be a true extension of our homes and our family life, to truly make the most of the weather the next time the sun decides to shine. 
Yet we have all been there in May: a sudden heat wave, but a garden that has been disregarded for a few months. Our shed crammed with all sorts of items and last years inflatable paddling pool hiding behind the outhouse - sound familiar? 
Marie Kondo is a cultural phenomenon - her work has helped people across the globe transform their homes.