Tuesday, March 5, 2019 - 10:44
paragraphs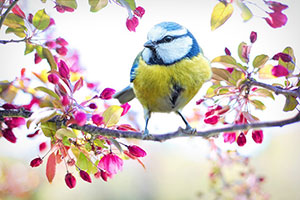 British households are being encouraged to feed birds using kitchen leftovers to combat declining wildlife numbers.
Outdoor experts at GardenBuildingDirect.com  have produced a simple guide detailing which foods are suitable for wild birds.
Feeding local wildlife in your backyard aids nature conservation and gardens are now considered an important element for a nationwide conservation effort.
Frequently thrown away egg shells, beef fat trimmings and stale hard cheeses are some of the scraps that are incredibly beneficial for wildlife due to high nutritional value.
A spokesman from  GardenBuildingsDirect.com  explained "The number of wild birds is decreasing within the UK at a worrying pace. However, homeowners can do their part by simply understanding which foods are safe for wildlife.