Wednesday, November 21, 2018 - 10:29
paragraphs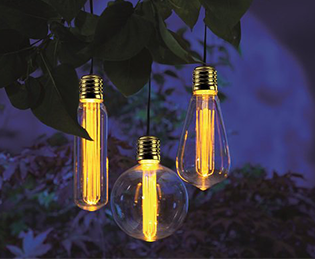 Following its unveiling at GLEE, the new 2019 NOMA Garden Lighting range is now available to order from LeisureGrow Products.
Along with great quality product, the range also comes with new freestanding merchandising stands to allow products to be displayed inside or outside of their packaging. The team has also developed bolder, simpler messaging to make it easier for consumers to shop and to understand the technology that makes NOMA Garden Lighting products a cut above the rest.
New For 2019
New Collections from NOMA Garden Lighting for 2019 include: an expanded Functional Lighting range; the nautical inspired Coastal Living; a Global Trend that uses gunmetal, copper, and wire; the Contemporary Living Collection which includes the best-seller Edison-style bulb lights; a Classic Collection; plus novelty and decorative lights.