Wednesday, June 5, 2019 - 10:54
paragraphs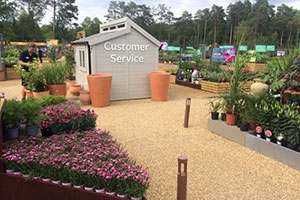 The makers of beautifully designed hand-made sheds, The Posh Shed Company will be displaying two of its sheds in Royal Horticultural Society's (RHS) new 5,000m² plant centre at Wisley, near Woking.
The space, due to open to the public on June 10, has been expanded to meet the needs of gardeners who have just started growing, as well as those who have been growing for years. Top quality plants will be available, for indoors or outside, for home or business.
Friday, January 25, 2019 - 11:23
paragraphs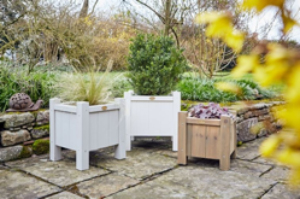 Winter is slowly coming to an end and spring is on the horizon. As the weather starts to warm up and we see more daylight hours, the garden finally is beginning to awake from hibernation. But as you begin to dust off the watering cans and gardening tools, you may be looking at what you can do to spruce your garden up this year.
The Posh Shed Company's Posh Planters are the perfect way to create a statement in your garden thanks to their simple yet stylish design. Posh Planters can be used to plant flowers, vegetables, ornamental or fruit bushes and trees this spring. 
Wednesday, July 18, 2018 - 11:00