Stylish self-watering pots for houseplants
Thursday, July 25, 2019 - 11:30
Houseplants are the ultimate multi-functional interior accessory; not only do they add a natural element to rooms by bringing the outdoors in, but they also purify the air and help increase humidity.
Most varieties are low maintenance, but, with so many now available, it can be difficult to keep up with their specific watering needs. LECHUZA's entire planter range features a smart irrigation system so there is no need to worry about how much water a plant needs - simply check and top up the indicator which shows supplies are running low.
LECHUZA has a wide range of planters, which cater to houseplants. The small compact planters are ideal for shelves, bookcases and windowsills. The ORCHIDEA, YULA and CUBE Glossy Collections each feature sleek and modern design in a contemporary colour pallet. All planters are made from high-quality plastic and shatterproof materials, and are recyclable and UV-proof.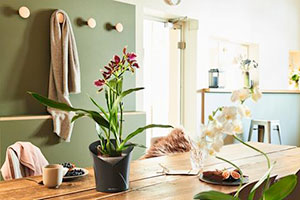 ORCHIDEA
Orchids are incredibly popular but many fail or are damaged by incorrect watering. LECHUZA's ORCHIDEA planter has been specifically designed for these delicate plants and similar varieties including phalaenopsis and dendrobium. The pot features an irrigation system and a semi-transparent removable inner-pot, which provides the roots with light whilst the substrate ensures a balanced supply of air and water to prevent waterlogging. Available in white, slate matt or scarlet red matt.
CUBE Glossy
These high-quality lacquered CUBE Glossy planters are available in a wide variety of colours that will complement the rich greens of many indoor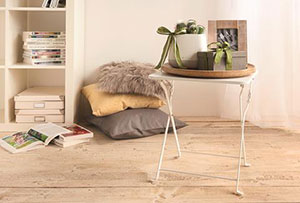 plant varieties. The clean design will harmonise with different interior styles. Available incompact sizes 14" and 16" to add a touch of style to living areas.
YULA Collection
The YULA Collections is the ultimate convenience planter; simply place the plants into their pots, fill the water reservoir and you have a ready-made container garden. Available in three pastel colour options, each has a contemporary matt surface and functional carry-handle making YULA pots easy to move around the house. Available in white/pistachio, white/grey or white/pearl rose.