Evergreen Garden Care leads the way to modernising gardening through its new campaign, 'Keep Growing'
Thursday, May 5, 2022 - 09:35
Evergreen Garden Care (EGC), the leading gardening care company outside North America, has launched its new campaign, 'Keep Growing'. This campaign takes a much-needed fresh perspective on gardening - that it can be relatable, exciting, and enjoyable, while also being functional.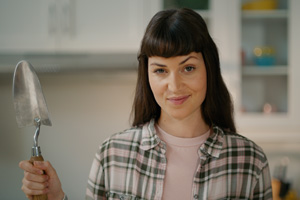 The new campaign, which focuses on the key brand, Miracle-Gro, has been released in the UK, today, 12th April and is going live across TV, digital and social platforms. It is being released alongside France, Germany and Austria across the month.
EGC has put a multimillion-pound investment behind the creation of the campaign, in the hope of bringing positive change to the market and leading the way in modernising the industry.
Craig Turner, Head of Group Marketing at Evergreen Garden Care comments: 'Gardening adverts and communications are too often stuck in the past, with the whole category missing emotion, modernity and realism. Evergreen Garden Care is on a journey to re-define the future of gardening by making it accessible for all and portray the benefits and positivity gardening can bring.'
The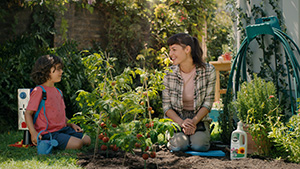 EGC advert depicts a modern and more relatable image of gardening – no more unreal perfect families, unnaturally perfect gardens, sizes that seem artificial and perfectly grown greens lawns. Instead, the advert is purpose lead - championing the doing of gardening and the true successes of it – whether that's big or small. It highlights the personal wins and shared celebrations that arise from the care of our gardens and green spaces – commemorating the diversity of their people, customers and consumers.
EGC produces high quality garden care products designed to help people create their own green oasis amid the rush of modern life. EGC's mission is to inspire everyone to create and maintain their own green sanctuary, indoors or outdoors, in whatever space they have available. The message is encouraging: keep planting, keep potting, keep going, keep digging, keep nurturing, keep thriving, keep wowing - however you Evergreen, keep growing
Full Advert can be viewed here.